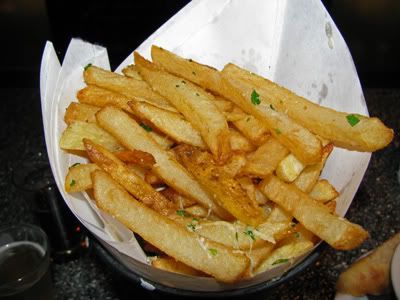 Hollister Brewing
6980 Market Place
Goleta, CA
Described on the menu as follows:
Duck Fat Fries
Fresh skin-on sliced potatoes fried in duck fat and soy oil topped with shaved Parmesan cheese and Italian parsley garnish
Review:
The duck fat gave them great flavor, though they could have been crispier. I couldn't tell if they were undercooked or if the fat and oil created that slight sogginess. The cheese and parsley gave them just enough extra something, too.
Rating: